Description
Ice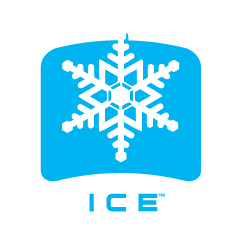 Storm is synonymous with high performance.  But not everyone is in the market for premium performance. The Ice series is perfect for recreational bowlers just getting their feet wet or the seasoned veteran needing a straighter option for spare shooting. The Ice Storm's traditional 3-piece core enhances predictability while the polyester coverstock ensures durability that other materials just can't offer.
Tech Specs
COVERSTOCK: Pearl Polyester
WEIGHT BLOCK: Traditional 3-piece Core
FACTORY FINISH: 3500-grit Polished
BALL COLOUR: Blue/White
DUROMETER: 85-87 Rex D-scale
FLARE POTENTIAL: 1" – 2" (Low)
WEIGHTS: 10, 12-16 lbs.